Dr Niteen Tapuria
Consultant General, Laparoscopic and Hepatobiliary Surgeon
MBBS, MS, MD(RES), FRCS(Ed), FRCS(Intercollegiate UK)
Regional Surgical Adviser – Royal college of surgeons of Edinburgh
All practices are CQC approved, High quality and safe patient care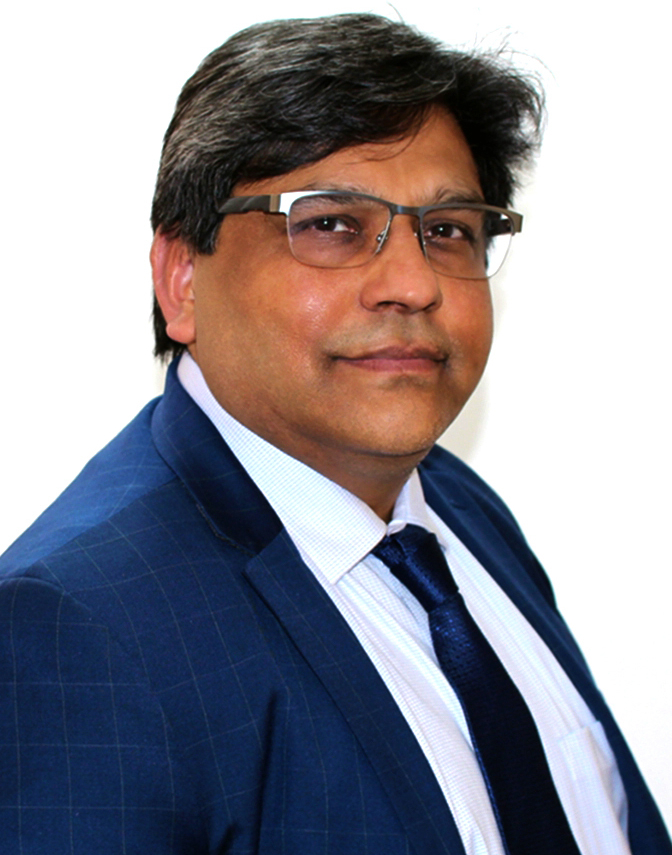 Mr. Niteen Tapuria is a highly experienced Consultant Hepatobiliary, General and Laparoscopic Surgeon. His thorough approach combined with his endeavour to provide high quality and safe patient care ensuring utmost patient satisfaction makes him one of the most sought-after surgeons, held in high esteem.
Mr. Tapuria completed his higher specialist surgical training in General and Hepatobiliary pancreatic Surgery at London's most prestigious hospitals including UCLH, Royal Free, Royal Marsden Hospital and King's College Hospital and the prestigious Mc Master fellowship at Queen Elizabeth Hospital Birmingham followed by fellowship in Robotic surgery at University Hospital Pisa.
"He has a very high-volume General Surgical practice including emergency surgery at his current NHS base (Milton Keynes University Hospital). He has worked previously as a Consultant at the Royal Liverpool Hospital in Hepatobiliary Pancreatic Surgery which is a high-volume specialist referral centre."
Academic Achievements
Mr Tapuria is a recipient of the European Society of Surgical Oncology Fellowship and Peter Samuel grant during his MD. Mr Tapuria was awarded an MD in 2008 from the University College of London for his research work which demonstrated the protective role of preconditioning on organs by regulation of endothelial function. He subsequently obtained the Mc Master Fellowship, Birmingham.
He has published in peer reviewed journals and presented at International conferences. He is a reviewer for the British Journal of Surgery and invited editor for special issues in other journals. He has taken a lead on developing evidence-based algorithms for management of patients and has a strong interest in virtual reality surgery, artificial intelligence and ambulatory surgery in healthcare.
Mr Tapuria is the principal investigator at Milton Keynes University Hospital for the Sunflower trial looking at the role of MRCP in gallstones and the S Gallop trial investigating the incidence of gallbladder cancers in patients who have had laparoscopic cholecystectomy.
Hendon Hospital
46/50 Sunny Gardens Road,
Hendon, London,
NW4 1RP
The Saxon Clinic
Saxon Street, Eaglestone,
Milton Keynes,
England, MK6 5LR
The Clementine Churchill Hospital
Sudbury Hill,
Harrow, Middlesex,
HA1 3RX
Nuffield Highgate Private Hospital
17-19 View Road,
London
N6 4DJ
Debra West
17:47 20 Jun 22
Mr Tapuria has operated on me twice. I can only say how wonderful he was to me. He took so much time to help me and explain every step of what was planned for me. He was so caring and kind, I felt totally safe in his care. I would highly recommend this great surgeon who has totally changed my life with the surgery he performed. He took time to call me and see how I was progressing. I couldn't of asked for more.
Sandra Rowe
17:36 18 Mar 22
Highly recommend Mr Tapuria. Explained the femoral hernia procedure concisely which was carried out successfully with great after care. Reassured me when feeling anxious about the operation and recovery. You will be in great hands.
Harpreet Singh
17:59 23 Feb 22
Wonderful experience with Dr Niteen Tapuria. Dr Niteen is a great surgeon, and the staff was always helpful and kind. After surgery followup is great, I highly recommend him.